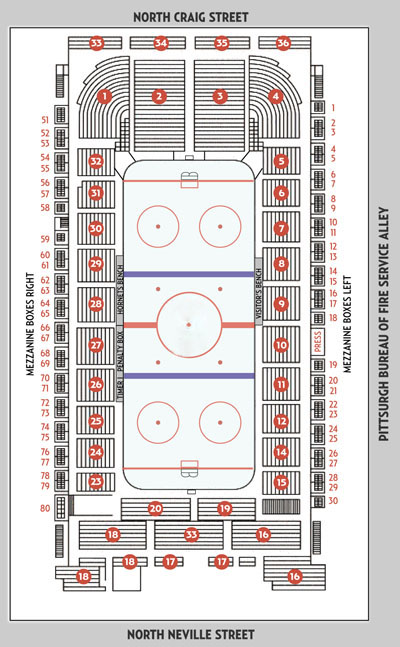 The Garden's ice surface was nearly 50 feet longer than today's NHL rinks and had state-of-the-art freezing and resurfacing technology.
The ice surface garnered the attention of hockey players all across Canada. Many top-notch Canadian players came to play in front of capacity crowds of 5,000 in Pittsburgh.
The rink was reduced to NHL standards for the Pittsburgh Pirates' first NHL game played on December 2, 1925, in which 8,000 fans paid $1 to see the 8:30 p.m. faceoff.
The "offical" capacity for the building was 5,657. Standing room only crowds swelled the capacity by thousands with approval from the Fire Engine House #14 that sat across the alley from the rink.
Here's a look at the seating chart of the Gardens, (LEFT) and some vintage footage and two Gardens passes (BOTTOM):