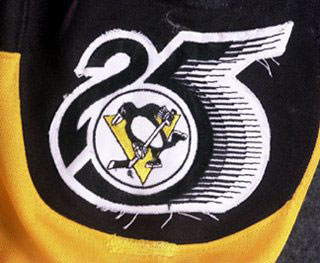 In 1991-92 the Pittsburgh Penguins used this patch to celebrate the team's 25th season in the league.
It was worn on the right shoulder. The patch design was inspired by the NHL's 75th Anniversary logo which was worn on the right chest.
The jereseys in that year also featured a third patch to honor Badger Bob Johnson.