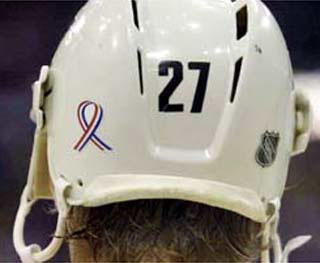 The NHL remembered the tragedy of September 11, 2001 with a simple red, white and blue ribbon.
Teams based inside the United States wore the September 11, 2001 ribbon on their helmets.
The symbol was also painted into the ice behind each goal cage and was worn as a patch on the right sleeves of officials.