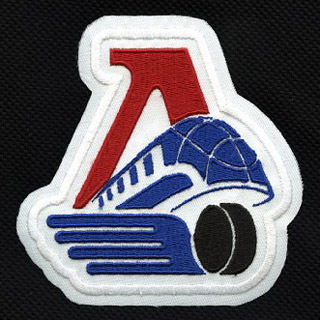 The Pittsburgh Penguins and the Washington Capitals wore this patch on their jerseys on October 13, 2011 to raise money and honor the families of the Lokomotiv Yaroslavl, the KHL team that perished in a plane crash on September 7, 2011 in Russia.
Pens and Caps players wore the jerseys with commemorative Lokomotiv patches at the Oct. 13 game, then autographed the game-worn and game-issued jerseys afterward and auctioned them off at nhl.com.
Proceeds will benefit the Lokomotiv players' children and families.